First Congregational Church UCC
The church with a heart in the heart of Jackson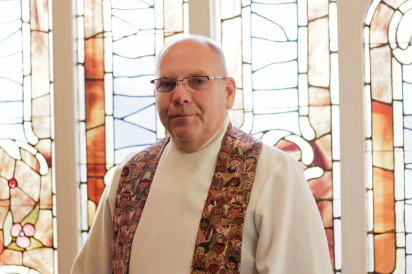 We are holding In-Person and ZOOM services each Sunday at 10am. Due to security issues - If you wish to attend via ZOOM please email fcc120nj@sbcglobal.net and a link will be sent to you.

Covenant Statement
We, the First Congregational Church, United Church of Christ, of Jackson, Michigan acknowledge God's love for all and Jesus' commandment to love one another. We strive for justice and equality for all God's children. In keeping with the life and teaching of Jesus Christ and in the spirit of love, openness, and inclusiveness, we joyfully and unconditionally welcome all people of any age, gender, race, culture, socio-economic status, sexual orientation, gender identity or expression, family configuration, nationality, marital status and mental,
physical or emotional ability into our community of faith. We affirm the worth of all people as unique individuals made in God's image. We are open to the special gifts that each person brings and invite each one to participate in the life of our church.

No matter who you are or where you are in life's journey, you are welcome here.
Welcome to First Congregational Church UCC of Jackson, Michigan.
My name is Rev. Kerry Taylor-Snyder - Pastor. I was called to be the Pastor November 1, 2012. First is a very loving and generous community. First Congregational Church has a rich history. The community was founded in 1841 in opposition to slavery. As the community grew they built the present building - their third home - in 1860. In 1871 the community needed more room with no way to expand but upward. The building was raised eight feet to provide room for several class rooms, fellowship hall, kitchen and office space. In 1961 the church added the Educational wing adding several classrooms and office space. The church continues to reach out to the community to bring God's love to all. We welcome you to come and experience God's love for you!