First Congregational Church UCC
The church with a heart in the heart of Jackson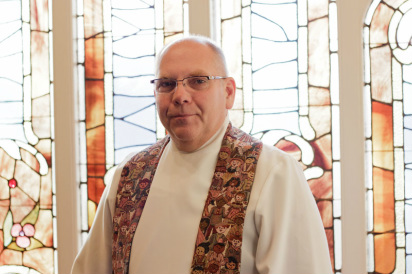 No matter who you are or where you are in life's journey, you are welcome here.
Welcome to First Congregational Church UCC of Jackson, Michigan.
My name is Rev. Kerry Snyder - Pastor. I was called to be the Pastor November 1, 2012. First is a very loving and generous community. First Congregational Church has a rich history. The community was founded in 1841 in opposition to slavery. As the community grew they built the present building - their third home - in 1860. In 1871 the community needed more room with no way to expand but upward. In one day the building was raised eight feet to provide room for several class rooms, fellowship hall, kitchen and office space. In 1961 the church added the Educational wing adding
several classrooms and office space.

---